Our company – Clark Goldberg Handymen prides itself on providing effective, courteous, friendly and affordable plumbing service in London. We have one goal and we have always been doing everything we can to meet and exceed our clients' expectations. We have a team of experienced and licenced plumbing experts and they will make sure that you get the very best service in your home. Hire us and ensure a total piece of mind. We will work hard to make sure that the job is done quickly and efficiently.
We will help you by providing all kind of plumbing repair, contracting services and plumbing installation for both residential and commercial clients in London.
Why choose Clark Goldberg in London?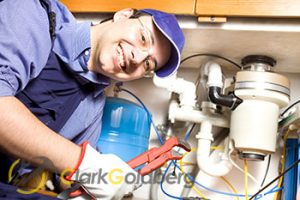 We are a leading plumbing company in London and we guarantee 100% customer satisfaction. We are available 24/7 which not all companies can provide. Our employees are insured and licenced experts who have years of experience in the business. They are equipped with the latest tools and equipment to provide optimal results. Therefore, if you hire us you will have a total and courteous support from our professionals.
We guarantee superior workmanship, which is one of the most important factors of a successful company. Contact us and schedule a plumbing inspection for your house, for example, if you have low water pressure. Our technicians will determine the cause and offer proper solutions. Weather you have clogged drain, constantly running toilet, need help with broken water heater or you need furnace replacement, Clark Goldberg and our handyman services in London can assist you. We are at your service seven days a week, day or night; we are there.
Hire us!
If you decide to become our client, we have few special discounts and additional services for you. Additionally, if you are environmentally-conscious customer, we have green options for you. Call us and we will provide you with more details.
Best priced plumbing services in London
We form our rates in dependence of the specifications of each job for which we are contacted. This way we are able to provide to our clients high quality plumbing services in London that can easily fit into their budgets. You can see in advance how much our assistance will cost you by getting in touch with our friendly consultants and asking for a personalised and non-binding quote. Keep in mind that our quotations are final, so you do not have to worry about hidden fees and unstated taxes.
London is the capital of the United Kingdom. The river Thames runs through the city. It is famous for many places and attractions but one of the most interesting is Big Ben. It is formerly known as St Stephens Tower. Did you know that Big Ben is not the clock tower, but the 13-ton bell inside it?
London is the one of the largest and most populous cities in the world. According to the last census, the English capital is home to a population of about 14 million people, metropolitan area included. It is a multicultural and multi-ethnic urban area and studies have shown that more languages are spoken in London than any other city on the planet.