Get a hold of our organization when in need of some thorough washing assistance. Our London jet wash services are exceptionally reliable and will make even the dirtiest areas shine. The possibilities with Clark Goldberg's London team are endless. We are able to help you with patio cleaning and will make that old deck look like brand new. You have probably forgotten what its real colour is by now but we will bring it back so that you can host that big family event outside.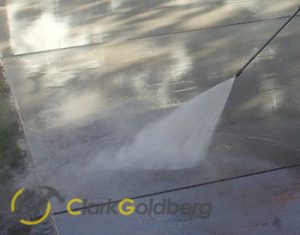 Additionally we can power wash walls and shingles and thus breathe new life into the structures in your back yard. Separate objects can easily be cleaned but we do not recommend London pressure-washing fragile and easily breakable items as they might be damaged as a result of the procedure. Driveway cleaning and full garage sanitation can be provided by Clark Goldberg Handymen at a discounted prices as well. The best part is that you can book us to wash your car. Vacuuming the interior can be added to the deal in order for you to get better pricing. We are basically available daily and have special offers between Monday and Thursday. Our equipment is top class and is also safe and efficient. We have well-trained workers with knowledge in the field of cleaning. Get emergency London jet wash assistance even on a short notice.
Most people will never pass up on visiting the most popular attractions in London if they have a chance to go there. Among them we list the Westminster Abbey along with Tower Bridge. One of the more famous places of worship in Europe is St. Paul's Cathedral. Hyde Park is perhaps the park which everyone knows so don't skip going for a stroll there as well.